Creating the future of medical healthcare
Medley was established to resolve issues in the field of medical healthcare. In the field of economic planning, including medical welfare, the use of technology is delayed because of the greater complexity involved when compared with other industries, which operate under conditions of free economics. This is accounted for by the effects of regulations and supply–demand adjustment. Consequently, we believe that the potential of the industry has not been fully realized. By utilizing the Internet and other information technologies, we will contribute to real unmet demand.
Aiming to become an organization structure that can be attained from a long-term perspective
While there is a sense of being alive in a wonderful era, as we tackle the challenges in the healthcare field, we become aware of the many individuals who are in trouble in the world. Since a fundamental approach from a long-term perspective is required to resolve deep-rooted issues, in the short-term, there are few that can be easily linked to profits, and difficulties arise in great numbers, such as the tendency to sometimes want to avoid taking on challenges. Although there are a large number of companies in the world, from among these, we aim to become a company that "fulfills numerous needs and solves challenges," and we are creating an organization that can accomplish difficult tasks.
Mastering common tasks at an exceptional level
Looking closely at top-class global companies that have achieved extraordinary results, you will find that the level of meticulousness for each task and the commitment to perfection are extremely high, thereby creating overwhelming value. Most of the work that we do is not highly glamorous. In fact, it can be a combination of common tasks. However, it is because we are a group that is mastering each task at exceptional levels that we have been able to achieve these accomplishments.
We believe in this concept and have established a code of conduct for doing all common tasks properly. As a guideline that all employees must value, we have verbalized these elements so that it can be instilled in everyday behaviors.
We always maintain a long-term perspective and continue to work carefully and tirelessly on tasks that are right in front of us. Our corporate climate is one in which the group is not satisfied with the current situation and is constantly aiming for higher levels.
Date: JUNE 2019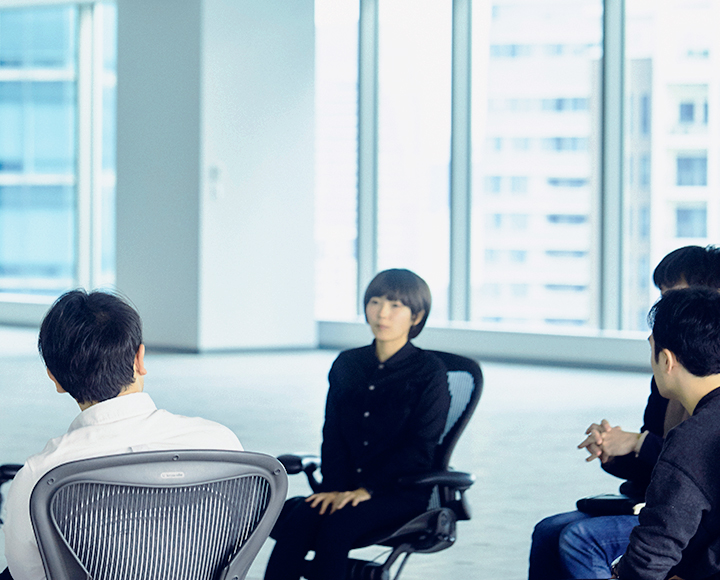 Next article
Creator's story
Return to index