Significance of digital transformation in the field of medicine
Globally leading and advanced medical science and technology are utilized in the development of medical devices and pharmaceutical products. Thus, we have seen remarkable progress. However, compared to other industries, there is also an issue with the power of Internet technology not being significantly utilized.
Despite the development of various modern testing instruments, there has been no evolution in the mechanism of sharing test data among multiple medical institutions. Even with the continued development of remarkable new pharmaceutical products, no services have emerged to improve the healthcare experience, for example, by eliminating waiting times at medical institutions and pharmacies. The addition of Internet technology to existing medical systems and the ability to utilize this technology appropriately can result in a more productive experience for both patients and healthcare professionals.
To achieve this goal, Medley focuses on the approach of converting medical information technology (IT) systems to SaaS (Software as a Service). For example, the prevalence rate of electronic medical records in clinics in Japan is reportedly about 35%, and more than half of the medical institutions still use paper medical records. In addition, most of the electronic medical records are also centered on on-premise systems, which utilize local networks.
In this situation, it is unrealistic to use Internet technology that should benefit both patients and healthcare professionals. Therefore, Medley is working to convert medical IT systems to SaaS, including telemedicine. For example, if the appointment system is one that is connected online rather than one that requires taking appointments by telephone and manually inputting the information, the patient can easily search for openings and make appointments via the Internet, reducing the time and burden on the medical office. If prescription/dispensing​ information is stored on cloud systems, a medication diary can be automatically created, and there will be no need to hand this document over at the dispensing pharmacy. If data science is utilized, we may eventually be able to detect patients with rare diseases early.
The benefits of converting a medical IT system to SaaS in overcoming medical care challenges in Japan, such as declining birthrates, an aging society, workstyle reforms, and rising social security costs, are immeasurable. However, the key is not to just talk about ideals but to develop and disseminate medical IT systems that can be used in actual medical care settings. We believe that reducing the time required for this change will surely create great value for society, and we are working toward the development and dissemination of these systems.
Medley has launched its SaaS business, starting with its entry into online-based medical care systems. Currently, as a cloud medical care support system, we provide services related to appointments, telemedicine, and medical records. We also actively contribute to development in projects with high public interest, such as initiatives under the National Strategic Special Zone and contract projects from the Ministry of Health, Labour and Welfare, including the verification of medical information systems and the creation of technical standards. In addition to these in-house development initiatives, we are also involved in support activities to promote the use of Internet technology in existing medical IT systems through a project called MEDLEY DRIVE.
Educational activities
To promote appropriate telemedicine, we actively engage in activities to provide appropriate information by regularly organizing CLINICS summits, which include hundreds of physicians, as well as participating in medical conferences and academic society meetings throughout Japan and a small number of regionally-oriented local study sessions.



Contracted management of training for telemedicine professionals
During January–March 2019, we were commissioned to work on the Ministry of Health, Labour and Welfare (MHLW) project "Training for Telemedicine Professionals" and held training sessions regarding telemedicine throughout Japan.

Contracted verification project toward the full-scale operation of electronic prescriptions
We were commissioned to work on a Ministry of Health, Labour and Welfare (MHLW) project to develop a new system that could enable the smooth operation of electronic prescriptions, including systems differing from existing guidelines. We conducted demonstration testing in Minato-ku, Tokyo, in February 2019.
December 1997: The Ministry of Health and Welfare (at the time) conditionally lifted the ban on telemedicine
August 2015: The Ministry of Health, Labour and Welfare practically lifted the ban on telemedicine
November 2016: At the 2nd meeting of the Council on Investments for the Future, the "promotion of remote medical care" was announced
April 2017: At the 7th Council on Investments for the Future, it was declared that "telemedicine will be evaluated as part of the April 2018 revision of medical service fees"
April 2018: Medical fees for telemedicine, online medical management, and online home healthcare were newly established as part of the 2018 revision of medical service fees
May 2019: The revised Health Insurance Act was enacted to enable "My Number" cards to be used as health insurance cards
Date: JUNE 2019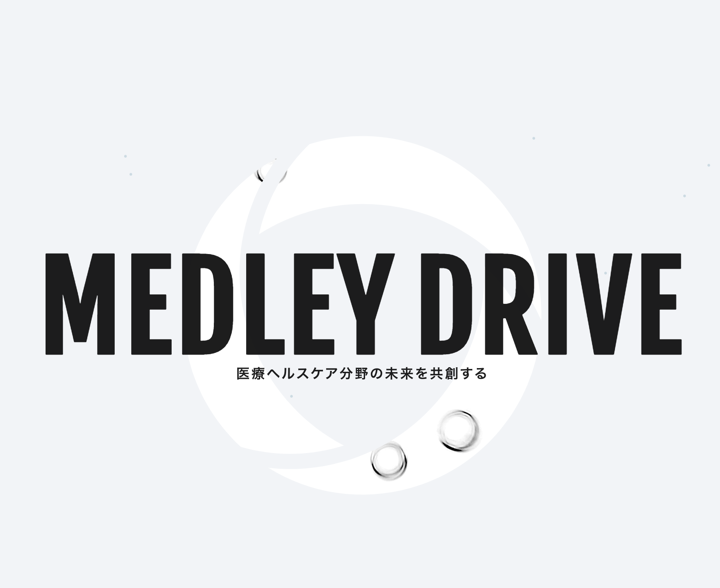 Next article
Partnership investments
Return to index