Improving the quality of communication is the basis of strong engineering organizations.
Creator's story - Kiyoshi Tanaka
Each individual has their own stance on involvement with individuals and organizations. As Kiyoshi Tanaka, the head of Medley's development division, wants to continue refining his own technological capabilities, he is purposely continuing with a style wherein he tackles organizational challenges head on without fear.
Constantly focusing on competencies as an engineer
Tanaka began his career as a SIer programmer. Until the age of 34, he worked on the development of in-house packages and the contract development of core systems. He also has experience as he is a leader and manager.
"Having a career in SIer gave me a variety of work content, which was very satisfying. However, the more my position changed, the farther away I moved from hands-on work. As new technologies emerged and various website services utilizing them emerged, I felt that we as engineers were in danger of being left behind by the times."
Tanaka wanted to "re-refine his competencies as an engineer," and therefore, he conducted research focusing on Web-based companies. Ultimately, he was transferred to CyberAgent, where he was able to face large-scale challenges."
He worked as a server-side engineer for 5 years at CyberAgent and gained experience with developing large-scale, high-burden services unique to B2C, such as avatar services and Internet television, which was a valuable experience that he could not have obtained elsewhere. He utilized the experiences and knowhow that he accumulated while at SIer and further expanded his range of skills by repeatedly tackling new challenges.
My encounter with CLINICS made it possible for me to sympathize with all of Medley's challenges for the future, including their projects and message.
As I became more experienced, my thoughts also changed. Originally, I did not have any particular preference for the areas I was dealing with. However, as I approached 40, I had a stronger desire to develop areas that I felt familiar with.

As destiny would have it, Medley had just released the telemedicine app CLINICS, and this was what attracted Tanaka. At the time, telemedicine services had just begun. He looked at the site immediately after the release and said that he intuitively felt that he wanted to do this.

"I strongly empathize with the products, the simple message, and the challenges for the future. To change the so-called legacy area of medical care, it is essential to have professionals who understand both the product power and the industry, and Medley fulfilled both."
Creating teams composed solely of professionals
This is how Tanaka became involved in the development of CLINICS, a telemedicine app. Technologically, he took on challenges in areas such as Front-end, iOS, and Android, which he had not tackled during his career up to that point.

"Although Medley's engineers possess specialized strengths, they do not limit their areas of involvement. Rather, there is a culture that encourages them to engage in a wide range of areas other than those that they specialize in. This is because they believe that this will have a resultant favorable impact on overall quality and speed."
Around 6 months after joining Medley, Tanaka was placed in charge of management as the department manager. He had experience in management, and as he had already been working to lead the members around him, it was a natural transition. However, at Medley, Tanaka says that there are challenges that differ from what they encountered previously.

"In Medley's development team, there are many experienced engineers who demonstrate high performance even on an individual basis, and as such, I focused on creating a foundation that enhanced the team's performance."
Particular emphasis has been placed on communication. Focusing on individual tasks inevitably leads to a lack of communication. Considering how the team could demonstrate its value even as the company and development team expanded, communication was an essential factor.

"At that time, even though the Development Division had an environment that enabled one to concentrate on one's work, development was performed in a stoic manner and on a smaller scale, so the challenges with communication were becoming evident. We made efforts to improve the quality of communication by regularly establishing opportunities for interactions such as training camps and group lunches, and sometimes by trying to communicate on a non-chat basis."
Focusing on technology and product-oriented approaches
Tanaka believes that "communication" plays a very important role in creating products within the team.
The job of a Medley engineer is not just to make things that one has been instructed to produce.

"We think of the ideal product first and foremost in our development. For example, we repeatedly discuss whether the function is really necessary even if we add a function, and then, we move on to actual action after judging the necessity. We do not develop something simply because we can sell it if the function is present. To reconcile the ideal with the reality, we need to discuss."
Tanaka says that technological consciousness, as well as product consciousness, is required of engineers.

"We believe that engineers' interest in technologies and new initiatives is important in changing legacy industries. We need to be aware of improving products to make full use of technologies and resolve industry issues. We need to strike a balance between technological and product consciousness."
Continuing to focus on development as an engineer
As the number of members increases, the opportunity to think about what is required of the team and about the members increases.
Meanwhile, Tanaka continues to lay emphasis on his own growth as an engineer.

It is not about just introducing new technologies. Not all technology that has stopped being used is useless. What is important is how we select technologies. To that end, we also want to follow up on the latest technologies.
"There are two reasons. One is that in dealing with the extremely challenging theme of medicine, we do not know what kind of technology will survive. The other is that from the bottom of my heart, I love being an engineer. I can make things that will change society with my own hands. That's the excitement of being an engineer."
However, as management tasks increase, the opportunity to work directly on things decreases relatively. There are days when Tanaka worries about that balance. Nevertheless, Tanaka wishes to retain his ability to do some of that work hands-on.

"As an engineer, I would not want to be instructed by technologically inferior people. To work with excellent professionals, I must also be a professional. I want to continue to emphasize that I am a playing manager so that I can align my shoulders with the team and reconcile that with my desire to do the work."
Interview, edit: Kazuyuki Koyama (weaving inc.)
Write: Yuka Sato
-
Date: OCT 2018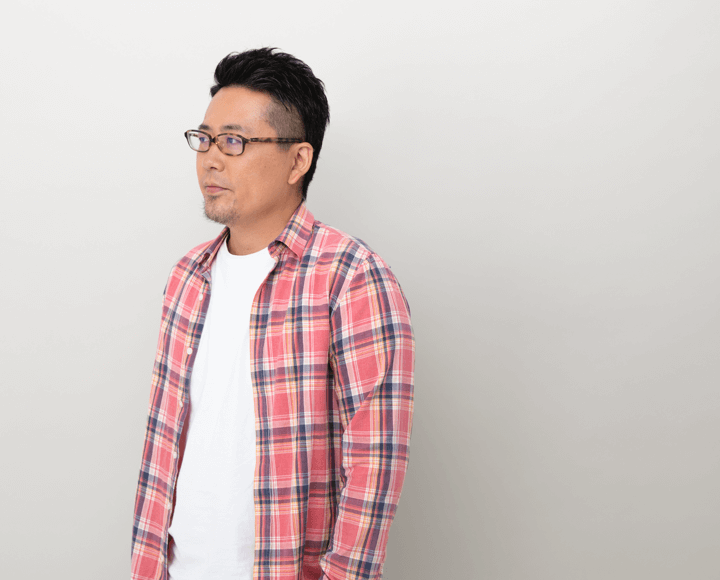 Next article
Crossing borders between specialties
Return to index